Sales Lead Generation
You accumulate your prospects' personal data
for further interactions via registration, subscription and contact forms integrated in your landing pages.
Even more importantly, people share their contacts voluntarily
They are ready for your emails or calls, so you'll never need to spam or cold call again.
You attract targeted traffic to you website
from different online channels. By "targeted traffic" we mean visitors who are likely to be interested in your products.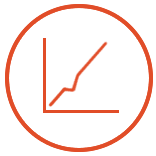 You generate demand for your offers and attract customers
by providing high quality content and properly promoting it.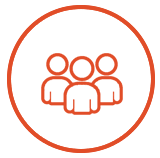 All the features you need
Your complete Lead Generation solution
Initial Consultation
We discuss your business and commercial objectives to develop a sales lead generation strategy that is suitable for your company.
Deep Target Audience Analysis
Deep target audience analysis
We study your target audience, its needs and interests to find the right sales lead generation concept and work out the advertising strategy.
Qualifying Criteria for the Leads
Qualifying criteria for the leads
You specify the criteria for the leads you need and we consider them while developing instruments and motivation for the sales lead.
Full Competition Analysis
Full competition analysis
We find out how your competitors are engaging their prospects and what should be done to leave them behind.
Content Creation
We decide what textual and visual content should be published on your landing page(s) and prepare the content for publishing.
Landing page(s) design
We consider your corporate identity to select proper style and color schemes. Then we offer several design solutions for you to choose from.
Landing Page(s) Promotion
Landing page(s) promotion
We proceed with advertising strategy, create textual and visual ads for the selected keywords, start PPC and other online campaigns.
Constant Customer Support
Constant customer support
We don't give up with your problems and questions. We are always ready to help you with a piece of advice or technical support.